If you've been following the world of music festivals, you'll have heard of the When We Were Young festival coming up in Las Vegas this October. If you came of age musically in the early 2000s, this one is for you. It is emo/screamo heaven.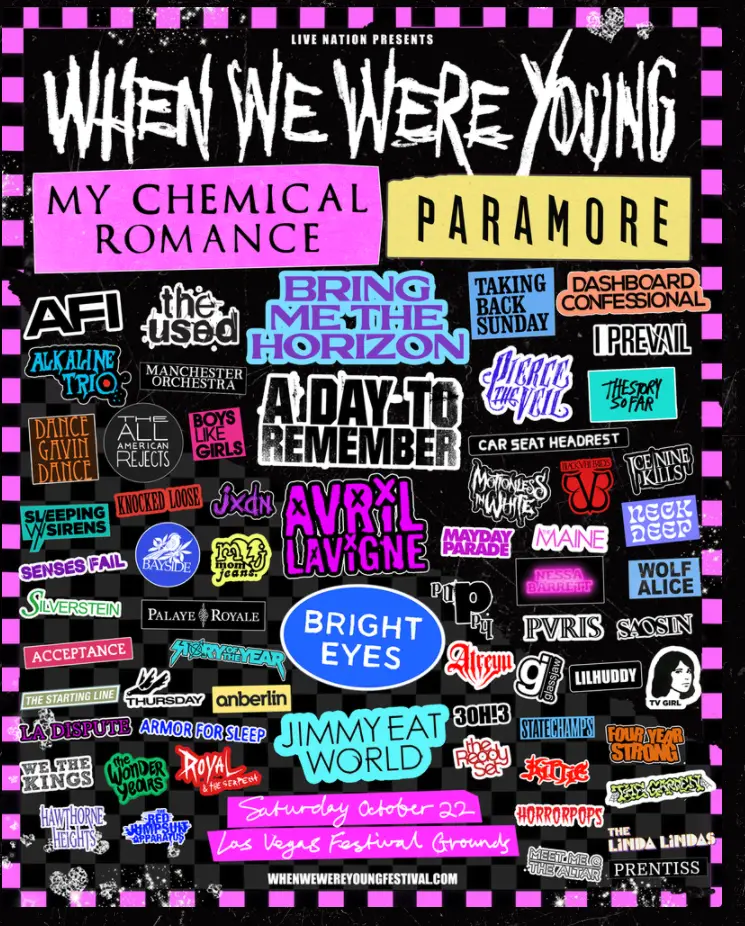 It started with one date. Then a second show was added. Then a third. And I wouldn't be surprised if there was a fourth. So here's my question: Is the time ripe for emo/scream to make a big comeback?
In light of the @WhenWeWereYoung festival, is it time for a full-on emo/screamo revival?

— Alan Cross (@alancross) January 28, 2022
© 2022 Global News, a division of Corus Entertainment Inc.