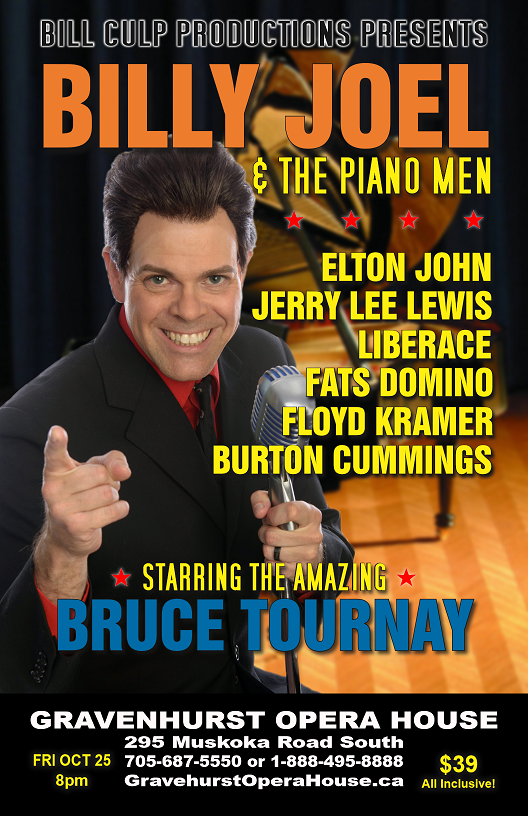 Gravenhurst-area fans of Billy Joel, Elton John, Burton Cummings and other piano greats are in for a treat when "Billy Joel & The Piano Men" comes to the Gravenhurst Opera House on Friday, October 25th.
Starring piano-wizard and vocalist extraordinaire Bruce Tournay, this unique theatrical performance combines live music with humour, costumes, and interesting stories about the songs and performers being highlighted.
True to the show's name, the "Piano Men" performance features a wide variety of musical styles from a wide range of piano legends, presented by Canada's premier producer of musical tribute shows. Bill Culp Productions.
Tickets for "Billy Joel & The Piano Men" are on sale now via the theatre website – http://bit.ly/2LkdDb2 – or by calling the theatre box office at 705-687-5550.