Finish your work day with The Biggest Hits Of All Time, and Matt! Weekdays 2-7pm.
Tweet @1011BIGFM or view the latest posts on the BIG FM Facebook Page. You can call Matt on our studio line: 705-739-4101
---
About Matt Vettese
---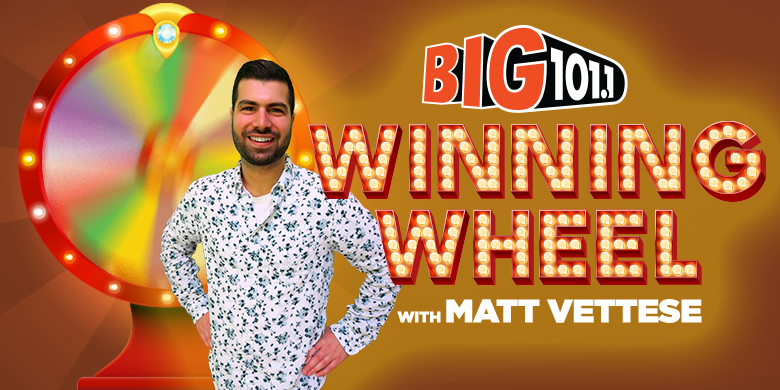 Play the BIG Winning Wheel weekdays at 4:40pm
Spin the wheel to find out what game you'll be playing! Some games are really easy, and some are pretty tough. What will you land on?
705-739-4101
Image already added