Wake up to the BIG Breakfast with Tim & Colleen!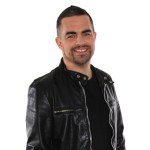 Tim Morgan
I grew up in Vancouver and spent some time in Calgary along the way.   My hair is rapidly turning grey which I credit to being a dad of two beautiful and (at times, very) high energy daughters.  The pursuit of happiness also includes raising kids alongside my (much) better half Christine.
I make as much time as I can in the winter for downhill skiing, while in the summertime it's all about riding the mountain bike.
It's such a thrill to be on this side of the microphone .  It also REALLY helps that I love the music from the 70's 80's and 90's, which I play weekday mornings on BIG 101!
---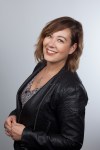 Colleen Rusholme
I'm Coming to BIG 101 from Energy 95.3 in Hamilton, with 23+ years in the biz, having been a part of the morning crew on Q107, EZ Rock and boom in Toronto to name a few.
I'm a huge animal lover, as both a proud dog mom to Sage and volunteer with the SPCA and seeing eye dogs of Ontario; and an avid Jays fan.